The Total Economic Impact™ Of M-Files
The Total Economic Impact™ of M-Files 2023, a commissioned study conducted by Forrester Consulting on behalf of M-Files, determined that M-Files delivered nearly a 294% return on investment (ROI) over three years to organizations by streamlining processes and driving efficiency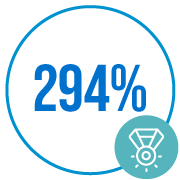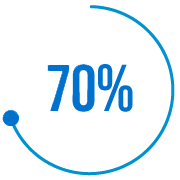 Efficiency increase for workflows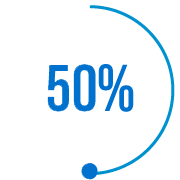 Faster search for documents
M-Files may use your contact information to provide updates and special offers about M-Files products and services. You can unsubscribe at any time. To learn more you can read the privacy notice.
Key

findings
In this study, discover how M-Files helped our customers achieve:
70% efficiency improvement for workflows
50% faster search for documents
65% faster document filing
20% time savings for auditors (with improved security & compliance)
Improved productivity with searches that can be federated to include results from connected external repositories like SharePoint.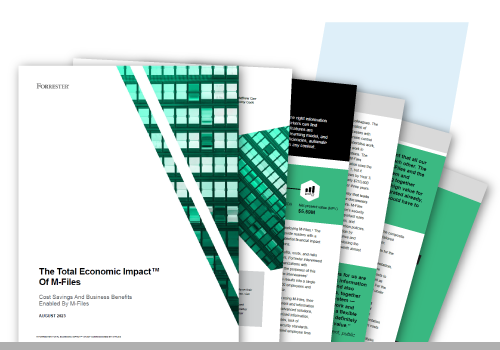 $7.5 million*: Quantifiable benefits of using M-Files
$3.5 million*: Savings from improved searching for documents and information
$1.9 million*: Savings from expedited document filing
ABOUT THE STUDY


294% ROI
That's a triple-digit return on investment. That's a significant ROI reported by our customers using M-Files.
M-Files commissioned Forrester Consulting to conduct a Total Economic ImpactTM (TEI) study to examine the potential return on investment (ROI) of implementing M-Files. The results: Companies that use M-Files can experience up to a 294% ROI.
Are you ready to experience that level of success?
To help evaluate the potential financial impact of M-Files, Forrester interviewed our customers, compiled their experiences and outcomes into a composite organization, and calculated the potential return that companies could experience from using M-Files.
In the Forrester study, you'll gain measurable insights on how M-Files customers improve workflows, accelerate revenue, and improve search efficiency as well as success stories directly from our customers, like this:

"As demonstrated by this Forrester study, our long-term partner M-Files adds significant value to Microsoft customers by instantly and securely surfacing the right content. With M-Files and Microsoft together, knowledge workers can access information faster, work more effectively, and drive better outcomes."
Rene Van Haaster, ISV Lead Western Europe, Microsoft

"The biggest advantages for us are that M-Files enables the information lifecycle management and also compliance. And M-Files together with the Microsoft ecosystem, which is all about teamwork and collaboration, enables a flexible selection of tools. That's definitely something that provides value."
Head of Records Management, Public Sector
Forrester provides independent and objective research-based consulting to help leaders deliver key transformation outcomes.
To better understand the benefits, costs, and risks associated with this investment, Forrester interviewed six representatives of four organizations with experience using M-Files. For the purposes of this study, Forrester aggregated the experiences of the interviewed customers and combined the results into a single composite organization.
Read the full commissioned study and learn more about the potential ROI enterprises may realize by deploying M-Files.